Religious Education at Woodford Valley C of E Primary Academy enables all pupils to have an awe and wonder of the world grounded in distinct Christian values.
We believe that children should be encouraged to ask 'Big Questions' in RE which drives their learning, wisdom and curiosity. These questions are based around Christianity as well as other faiths, including Islam and Judaism, which allow the children to explore their relationships with God, each other and the wider world and enables them show respect and dignity towards others.
RE encourages the children to build up their skills of trust and empathy within the school community and beyond. We want to nurture our children spiritually so they become the best that they can be.
When teaching RE, teachers strive to make it creative, inspiring, challenging and ensure children are given the opportunity to develop their own beliefs and values. We use the Wiltshire Agreed Syllabus for our planning, teaching and assessment; alongside this we use the Understanding Christianity resource. Our staff work together to achieve excellent outcomes for the learners who develop as well rounded caring people.
RE is at the core of our everyday school life its values and skills enable the children to question, contribute and develop their learning.
We want our children to enjoy religious education, embedding ideas and values whilst  exploring Worldviews that will enable them to live in the world, today.
Subject Leader – Rebecca Woodley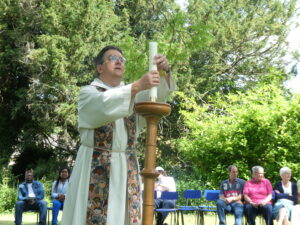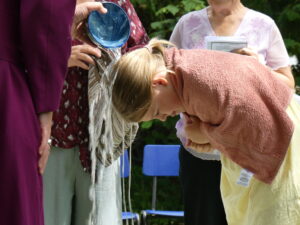 The Right of Withdrawal from Religious Education:
Religion and belief have become more visible in public life in recent years, making it important that all pupils should have an opportunity to engage in RE.   However, the parent of a pupil at a community, foundation or voluntary school (or pupils themselves if they are aged 18 or over) may request that they be excused from all or part of the religious education (RE) provided. 
Parents who wish to withdraw their children from RE should be aware of its aims and what is covered in the RE curriculum and that they are given the opportunity to discuss this if they wish. It should be made clear whether the withdrawal is from the whole RE curriculum or specific parts of it. No reasons need be given.
Confirmation – 2022