Design and Technology forms a key part of our learning at Woodford Valley.  It allows pupils to combine curiosity, problem solving and creativity to find solutions for real world problems. It is an inspiring and practical subject where children are encouraged to explore their creativity and use their imagination in a variety of contexts. Through these experiences children develop resilience, learning how to take risks, becoming resourceful, innovative, and learn how to live well together.  Design and Technology makes natural and real cross curricular links with a broad range of disciplines such as mathematics, science, engineering, computing and art, in a dynamic and engaging way.
Intent:
Our curriculum intent for DT is to prepare and produce learners with the wisdom to take part in the development of tomorrow's rapidly changing world. We want our children  to become creative problem-solvers, both as individuals and as part of a team. They will be imaginative problem solvers who can design solution to real life problems. They will develop skills to enable them to flourish in the future.
Implication:
At Woodford Valley Primary Academy all children take part in Design and Technology projects. The Design and Technology Curriculum is supported by planning from The Design and Technology Association and allows children to complete projects incorporating: CAD, textiles product design and paper engineering. Projects include: building structures, designing and evaluating products, using wheels and axels, pneumatics and simple levers.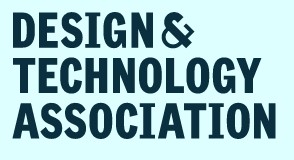 Every class has a block of Food Technology lessons where children learn progressively harder skills and develop a love of cooking. This is reinforced in the classroom where children learn about healthy eating and seasonality.
The Design and Technology projects that are taught at Woodford Valley Primary Academy allow children to plan, design, make and evaluate work                                                                       and this is recorded as a journey.
Children develop their own opinions and can evaluate their own work, as well as the work of designers and manufacturers using subject specific vocabulary.
Impact:
Children at Woodford Valley are excited about designing and making products for an intended purpose. They are inspired to experiment and they design  innovative things. Every child can cook and knows where the food we eat is grown and produced.